What Can Tea Teach Us About Success
We're talking tea, and what can be learned from it in the pursuit of personal and professional success. So, what can a cup of tea teach us about success in life and business, and about being our best self?
What Can Tea Teach Us About Success?
Settle in with your favorite ORGANO™ Gourmet Tea Blend (Red, Green or Chai), make it hot, and get ready for this journey of learning, the discussion of tea, how to further your personal and professional success!
It's The Little Things That Can Mean The Most: Sometimes in life, in business and in your cup – the best selling formulas are a blend of many little things. Anyone can drink a cup of tea that is just tea, but with ORGANO™'s revitalizing tea blends made with the only the finest tea leaves – why would you? While ORGANO™'s Gourmet Tea Blends are certainly best-sellers, they require the highest quality ingredients to start with. As with success in every area of our life, it requires good ingredients and mastering ways to put them together for the greater good. ORGANO™ understands, and true success requires, figuring out the best way to combine those ingredients – a little more of this, a little less of that, maybe try a pinch of this. Practice makes perfect – with reference to success – and ORGANO™'s Classic Gourmet Tea Blends:
ORGANO™ Red Tea (Enhanced with Ganoderma Lucidum); Add some clarity to your day with a cup of Organo Gold's delicious Red Tea. This revitalizing tea blends the finest red tea leaves, making it refreshing, uplifting and positively balancing.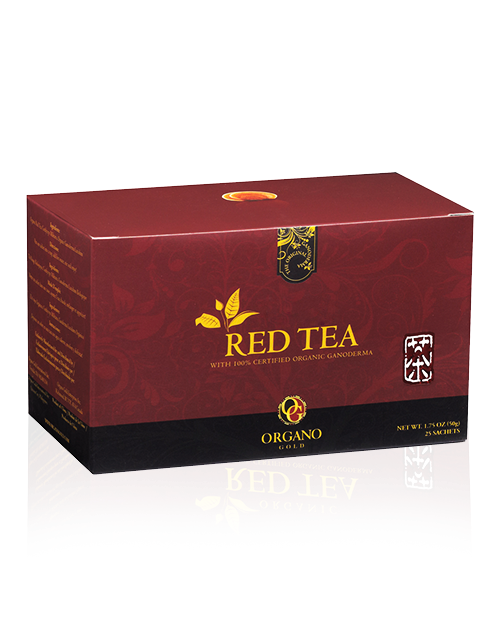 ORGANO™ Organic Green Tea (Enhanced with Ganoderma Lucidum); Add an element of Zen to your day with a soothing cup of our Organic Green Tea. This flavorful tea combines the best organic green tea leaves packed with flavor, for a truly invigorating cup of tea.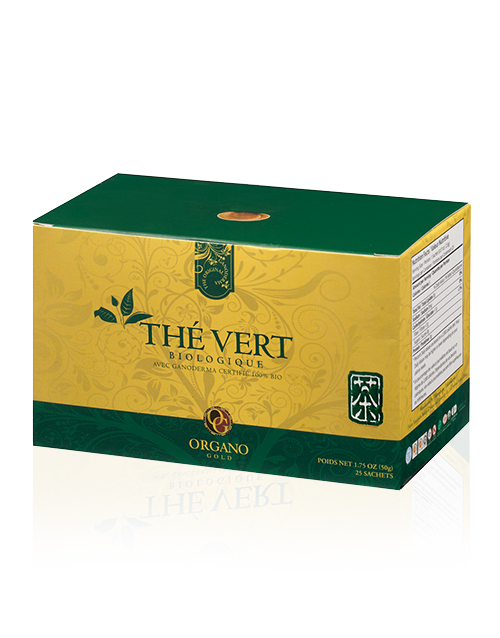 What's Old Is New Again: Sooner or later, all things old become new again – in life, business, success and even – tea! Perhaps best put by the author if this infamous quote:
"All things old become new again. In my youth the athletes had crew cuts and the hippies had long hair. Now the athletes have long hair and the hippies are bald." ? Harley King
ORGANO™'s NEW modernized logo and branding allows us to forge ahead with a new look, while maintaining the same corporate values that have made us so successful. And what better way to celebrate your success? Lift your cup up and drink in one of our NEW Gourmet Tea Blends with, or without, caffeine:
ORGANO™ Rodéo Chai (Gourmet Spiced Tea Blend); A perfect blend for your daily life. Inspired by the beautiful people of India – you can now enjoy this authentic ORGANO™ blend of, India's finest, robust gourmet chai in your cup.
ORGANO™ African Red (Rooibos Sweet Tea Blend); No caffeine? No problem. ORGANO™'s authentic Rooibos Red Tea "De-Caf" is bursting with a savoy blend of sweet and nutty flavours, making this brew cup's enticing aroma and taste truly one of a kind.
ORGANO™ is on a mission to help people improve their lives by reaching new levels of wellness, prosperity and balance. And, on that note, Stay tuned for Fun Facts About Tea, as part of our ongoing celebration of Hot Tea Month, and the little things that can make a big difference on the road paved for success! Until then, Take It In, Drink it Up and Taste Every Flavor! #TasteTheGold
Source: organogold.com